Full, shapely lips are desired by both men and women. Whether you were born with thin lips or they are losing volume due to the aging process, our personalized lip injections can create a beautiful mouth that enhances your natural beauty and boosts your confidence.
How we enhance thin lips
At Fenner Plastic Surgery and Med Spa, we use the latest and longest-lasting dermal fillers on the market to subtly plump thinning lips. Every step of the experience is completely personalized and tailored to you.
During your private consultation, we will assess the size and shape of your mouth and talk to you about your aesthetic goals. From there, we will help you determine the ideal lip size for your facial anatomy, along with which dermal filler can best meet your needs.
What can lip augmentation
do for you?
Sculpt naturally full lips
Create a more attractive mouth and smile
Restore facial balance and harmony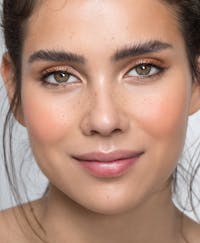 Which dermal filler is right for you?
At Fenner Plastic Surgery and Med Spa, we are proud to offer our patients access to the full range of dermal fillers that are capable of enhancing thin or aging lips. Here is a quick look at the options that are available:
Restylane Silk
Restylane Silk is an FDA-approved hyaluronic acid (HA) filler. It is designed to restore lost lip volume due to the natural aging process and minimize vertical lip lines around the mouth. Approved for use in patients 21 years of age and older, Restylane Silk uses small hyaluronic acid particles to produce extremely natural results.
Juvederm Ultra XC and Juvederm Volbella XC
Juvederm Ultra XC and Juvederm Volbella XC sculpt full, natural-looking lips that can last up to one year. While Juvederm Ultra XC adds ample volume and plumps thin lips, Juvederm Volbella XC can subtly volumize the mouth and improve the appearance of vertical lip lines.
The lip augmentation procedure:
What to expect during your appointment
Your lip injections will be done in one of our private treatment rooms. While you rest comfortably in a reclining chair, we will place small amounts of your chosen dermal filler in your lips at an array of strategic depths and locations. Once the filler is in place, we will gently massage the area to ensure smooth and natural-looking lips. The entire lip augmentation procedure takes about 30 minutes to complete.
Because most dermal fillers are formulated with an anesthetic, additional numbing cream is not necessary to ensure your comfort. Most of our patients report that the experience is pleasant and easy to tolerate. As there is no downtime associated with dermal fillers, you will be free to return to work and your normal daily routine immediately after your appointment.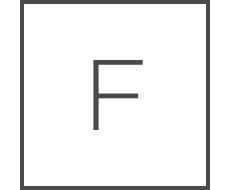 Schedule a consultation
Conservative lip injections at Fenner Plastic Surgery and Med Spa can create a youthful and more attractive appearance. To learn more about what this treatment can do for you, please contact our office today and schedule a private consultation.