Pregnancy and childbirth can irrevocably alter a woman's body. If you're not planning on having more children. A mommy makeover is a highly effective way to restore your pre-baby body.
What is a mommy makeover?
A mommy makeover is a custom blend of procedures that are designed to rejuvenate the areas of a woman's body that have been most affected by pregnancy, childbirth and breastfeeding. In most cases, this involves enhancing the breasts, stomach, thighs, and more.
Are you a candidate?
Undergoing a mommy makeover is a serious decision. You'll need to consider your physical health, aesthetic goals, and future family plans. Here are some things to consider:
Are you in good physical health?
Are you finished having children?
Is your weight stable and close to ideal?
Is your goal to improve (not perfect) your body?
Are you a non-smoker?
If you answered "yes" to all of those questions, there's a good chance that you are a candidate for a mommy makeover. During your private consultation, Dr. Fenner can confirm your candidacy and help you plan for your procedure.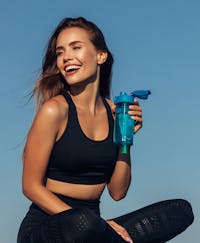 The procedure: What to expect
The mommy makeover is a highly personalized experience. Because every woman's body responds to pregnancy and childbirth differently, every mommy makeover is unique. Depending on your needs, Dr. Fenner may recommend a combination of the following procedures:
In addition to the above procedures, many of our patients undergo cellulite treatments, a breast reduction, and/or a lower body lift during their mommy makeover. During your private consultation, Dr. Fenner will talk to you about the body changes you'd like to address and help you determine which combination of procedures is in your best interest.
Schedule a consultation
Dr. Geoffrey Fenner is a sought-after plastic surgeon located in Kenilworth, IL. If you want to rediscover the youthful body you had before pregnancy and childbirth, please contact our office today and schedule a private consultation.